The HDPE White Plastic Bags – A Boon And A Curse At The Same Time
Posted by Admin on July, 22, 2021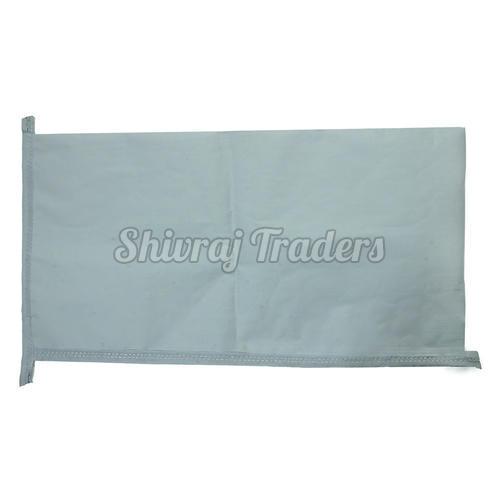 HDPE is the abbreviated form of high density polyethylene or polyethylene high-density. It is a thermoplastic polymer which is processed from the monomer ethylene. At times it is known as "alkathene" or "polythene" while being used for the manufacture of HDPE pipes. With its high strength-to-density ratio, HDPE is typically used in mass producing plastic bottles, corrosion resistant pipes, geomembranes and plastic lumber.

Generally HDPE can be recycled. For its resin identification code it has the number"2".

History of the Plastic Bag
Before we start off with the analysis of the plastic bags, we must know a little about the history of plastic bags. The single piece polythene shopping bag was invented and patented by the Swedish company Celloplast. But it was designed by its engineer Sten Gustaf Thulin. It soon replaced the cloth bags everywhere around the world.

According to the theory of its inventor the plastic bag was introduced to save the earth from destruction in the form of cutting down of trees which gave the paper bags. So the plastic bags came to used extensively and to meet the supply in India there are many HDPE White Bag Suppliers who can supply them.

Properties or Features of HDPE

There are certain properties which HDPE a suitable material for making of the white coloured bags. It a few properties like:

• High strength-to-density ratio
• HDPE has very meager branching which gives it its strong intermolecular forces and tensile strength
• It is hard and opaque and can hold out against higher temperatures
• It is solvent-resistant


The Structure of HDPE

HDPE has a linear structure which branches very little. This outcome is a stronger molecular force and high tensile strength.

The high tensile strength allows it to take heavier loads than most other types of polyethylene.

What is HDPE Plastic Bag?
A plastic bag is also known as poly bag or a pouch. It is a category of receptacle made from thin, flexible, plastic film, nonwoven fabric or plastic textile. These bags are employed in the transportation and storing of goods and items like food, powders, ice, magazines, chemicals, waste and a whole lot of other things.

The bags can be sealed with heat while some are adhesive bonded or are stitched. But the usage of these bags is being limited nowadays because it causes pollution. Although their usage is being restricted nowadays, yet it has become a part of daily lives and cannot be done without, so HDPE White Bag Suppliers in India have a continuous chain of supply.

Manufacture and Composition of Plastic Bags
The conventional plastic bags were generally made from polyethylene which is a long chain of ethylene monomers. This ethylene is obtained from natural gas and petroleum. The polyethylene in most plastic bags is either LDPE or HDPE whose identification codes are 4 and 2 respectively.

Generally colour concentrates and various additives are used to give a flush to the plastic bags. But the white bags are the most common which are supplied by the HDPE White Bag Suppliers in Mumbai. Plastic shopping bags are the product of the procedure of blown film extrusion.

Difference between HDPE and LDPE
HDPE has little branching which gives it high tensile strength but not as flexible as the LDPE bags while LDPE has so much of branching that it becomes less compact. So the HDPE bags are always the preferred choice. The HDPE bags are very crisp, thin and not so stretchable or flexible. Whereas the LDPE bags are glossier, thicker and more stretchable or flexible; this makes it weaker as a carry bag.
This entry was posted on July, 22, 2021 at 12 : 36 pm and is filed under HDPE White Plastic Bags. You can follow any responses to this entry through the RSS 2.0 feed. You can leave a response from your own site.